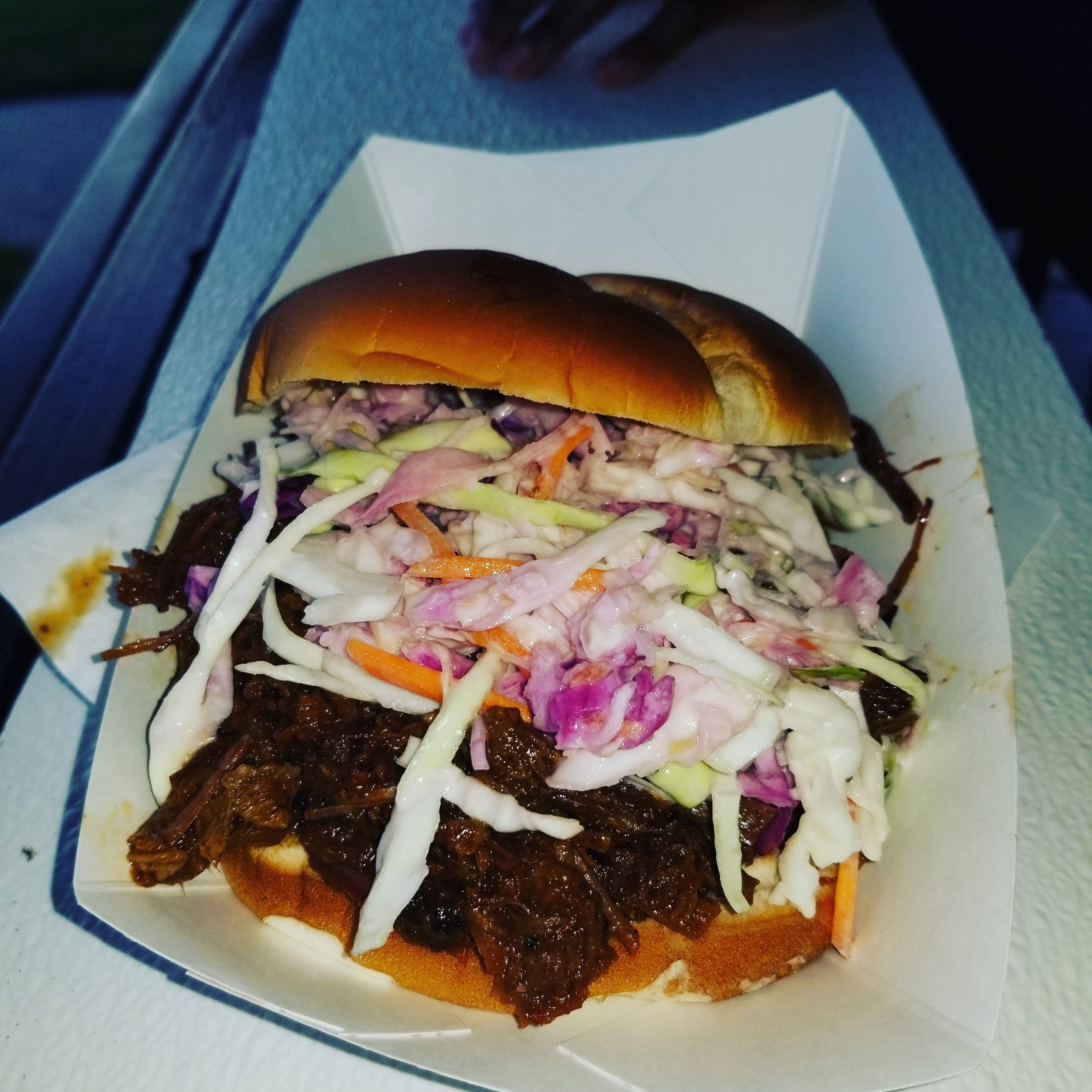 Medium size creamy Mac & Cheese with cajun crema and 1 meat deliciously nestled inside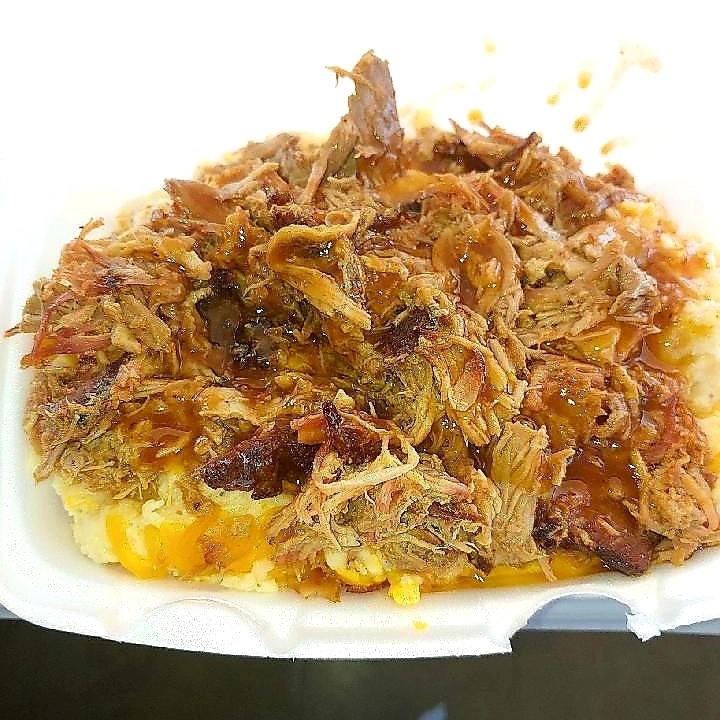 Part cheesy goodness, part smokey, meaty goodness; choose chopped brisket or pulled pork; served with tortilla chips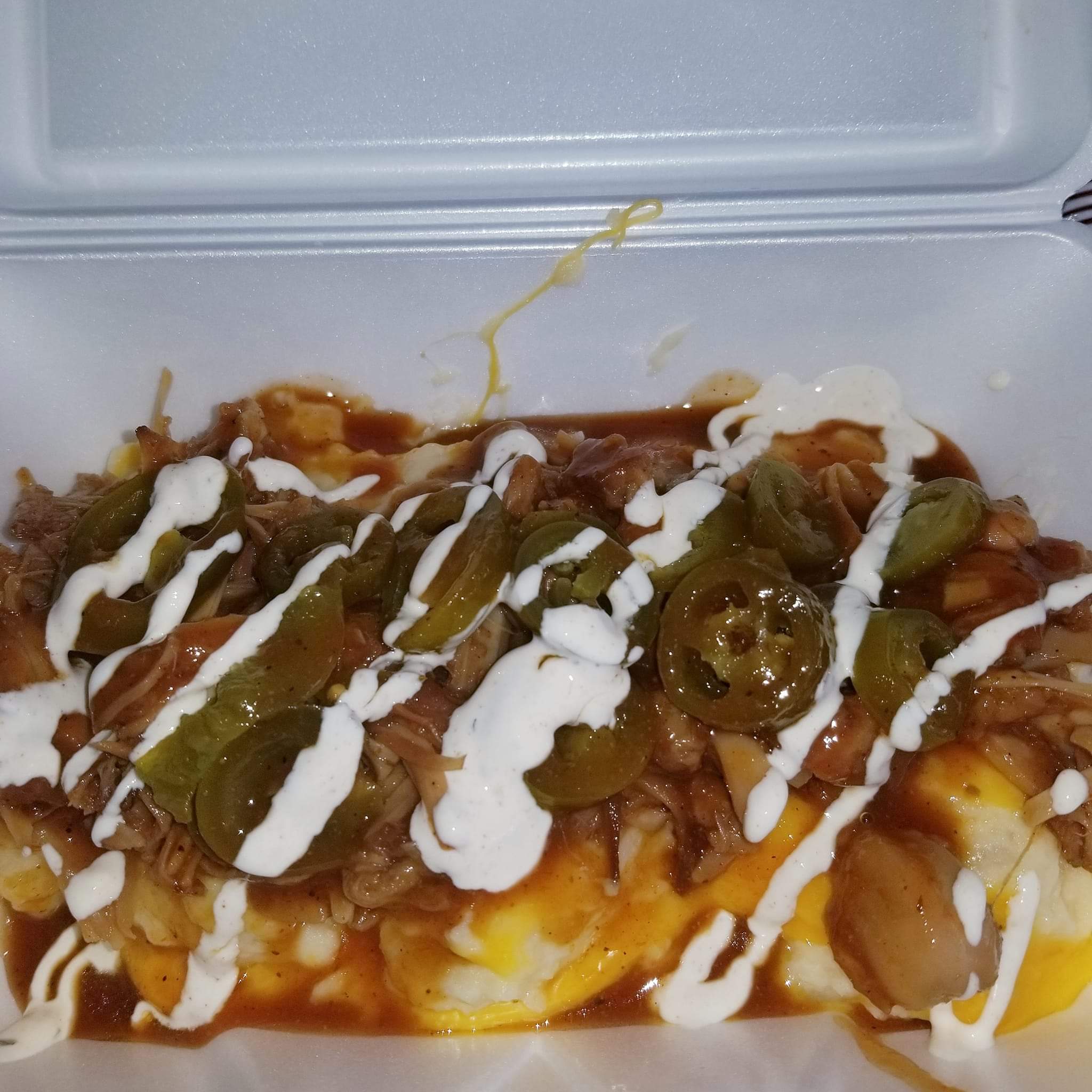 "You call the shots" – Pulled pork or Chopped Brisket, baked beans or Mac & cheese, slaw or pico, and crema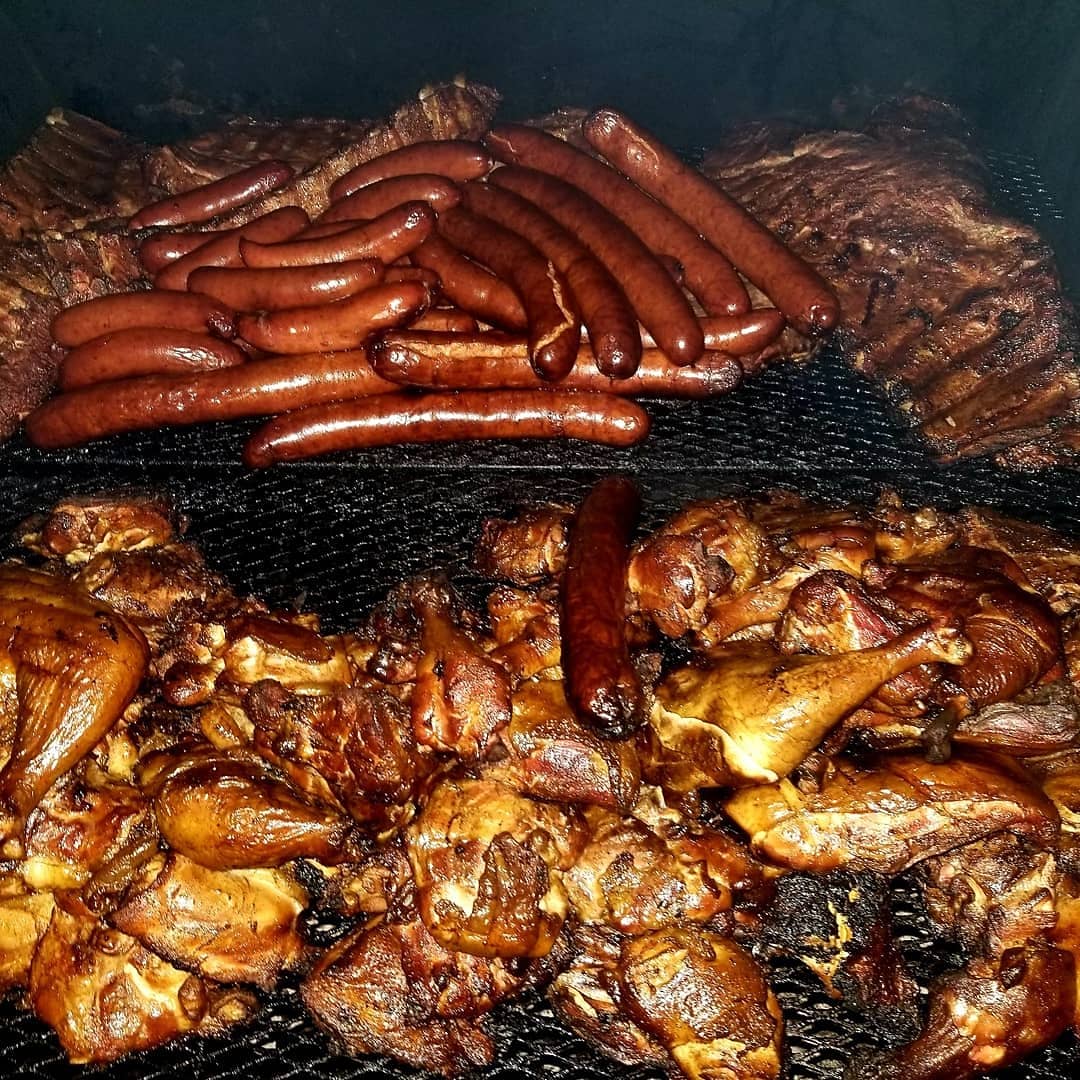 2 Skewers of veggies with rib tips, sausage & chicken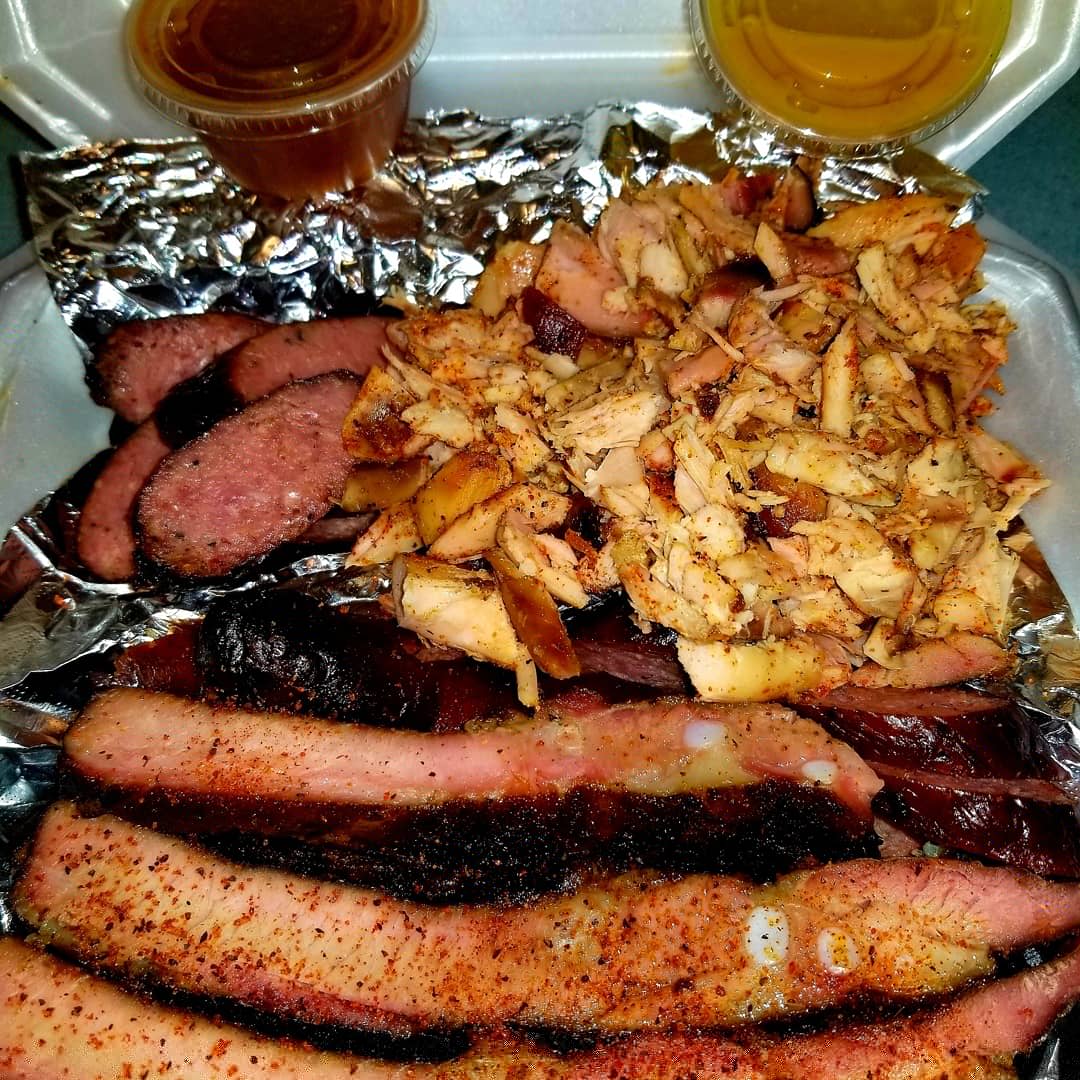 Brown's At-home Buffet
$75.00
Feeds 4-6. 1/4 lb of 3 meats, 4 ribs, and 3 large sides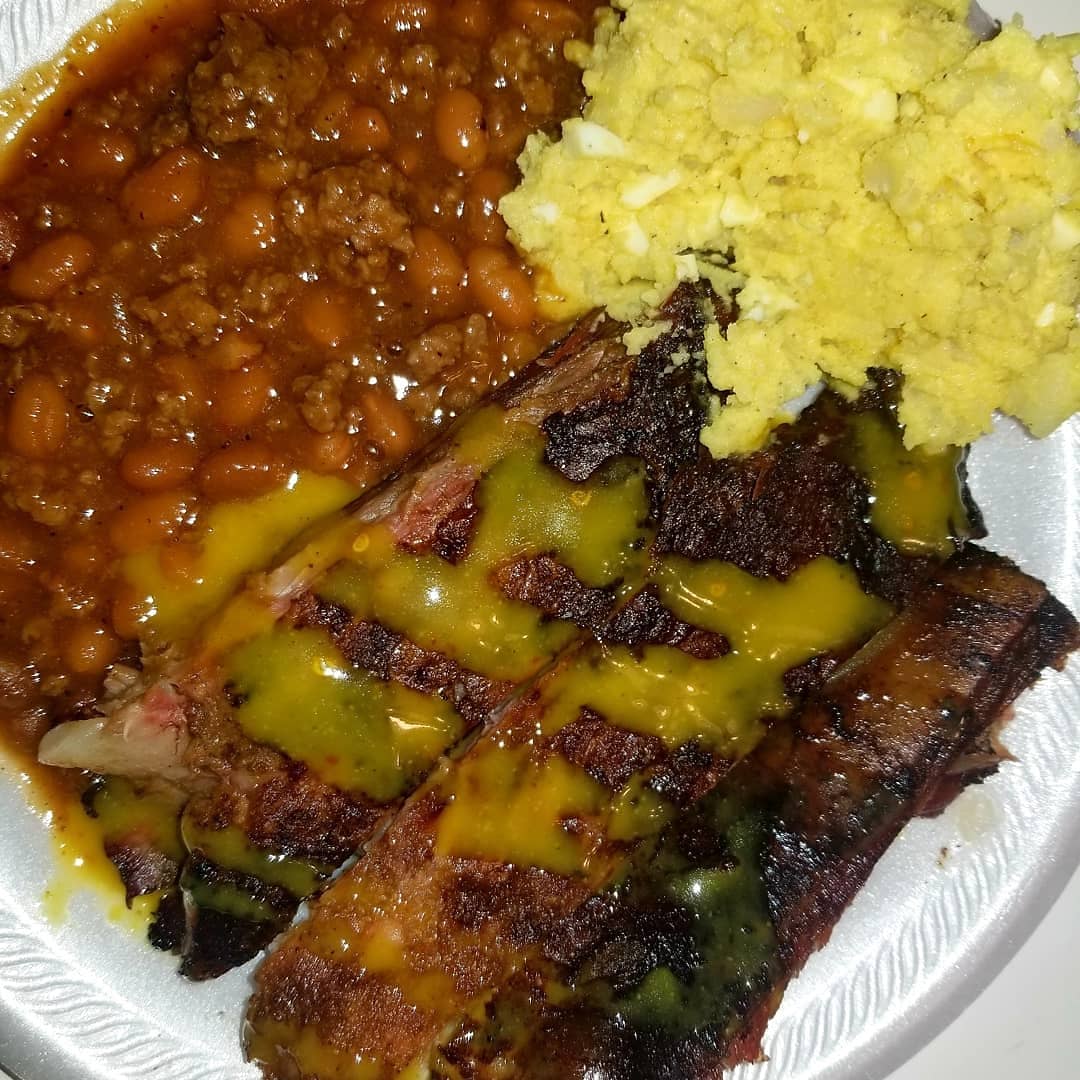 A full slab of ridiculously tender ribs and 2 large sides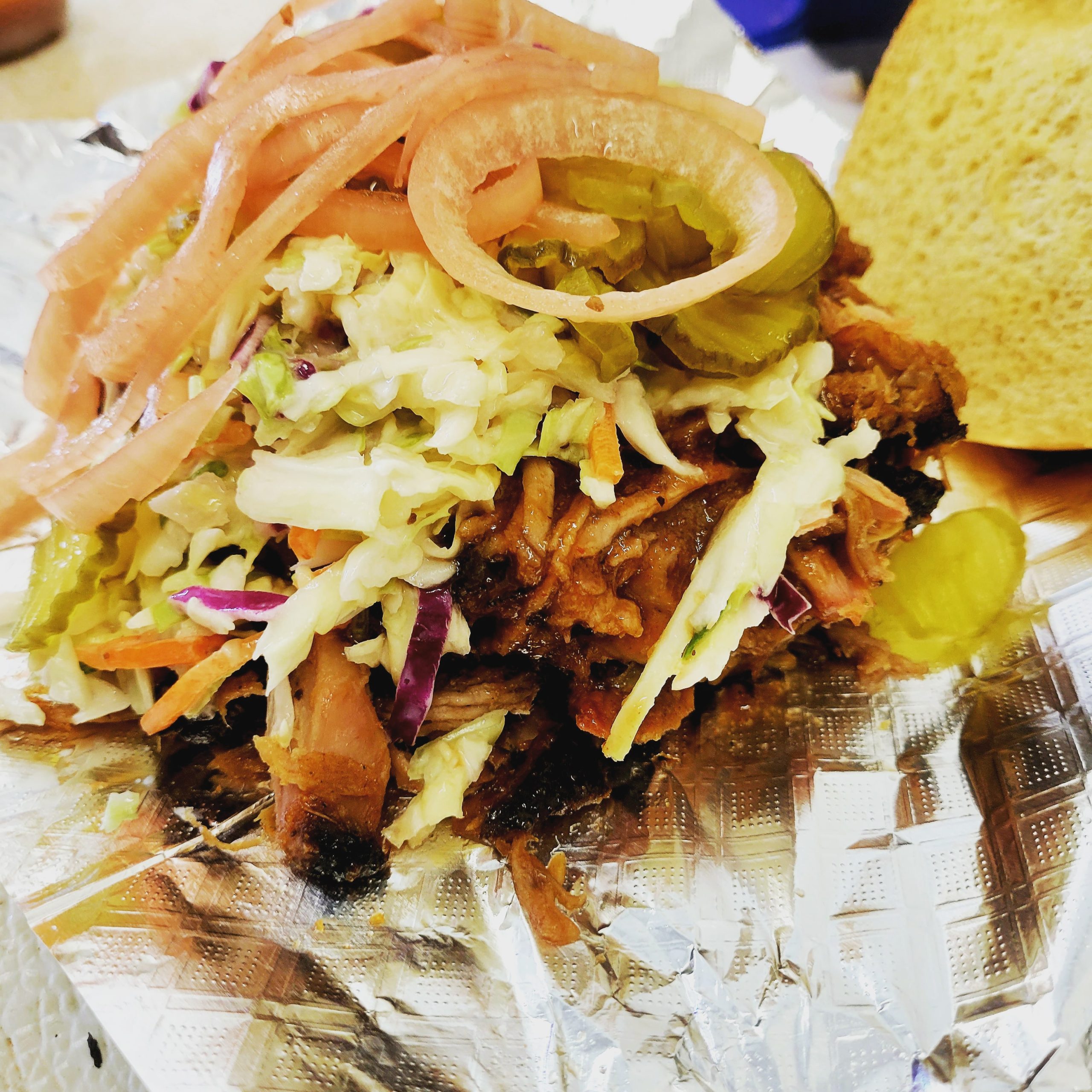 Small tortilla chips topped with Queso, add 1 meat choice for $2.50.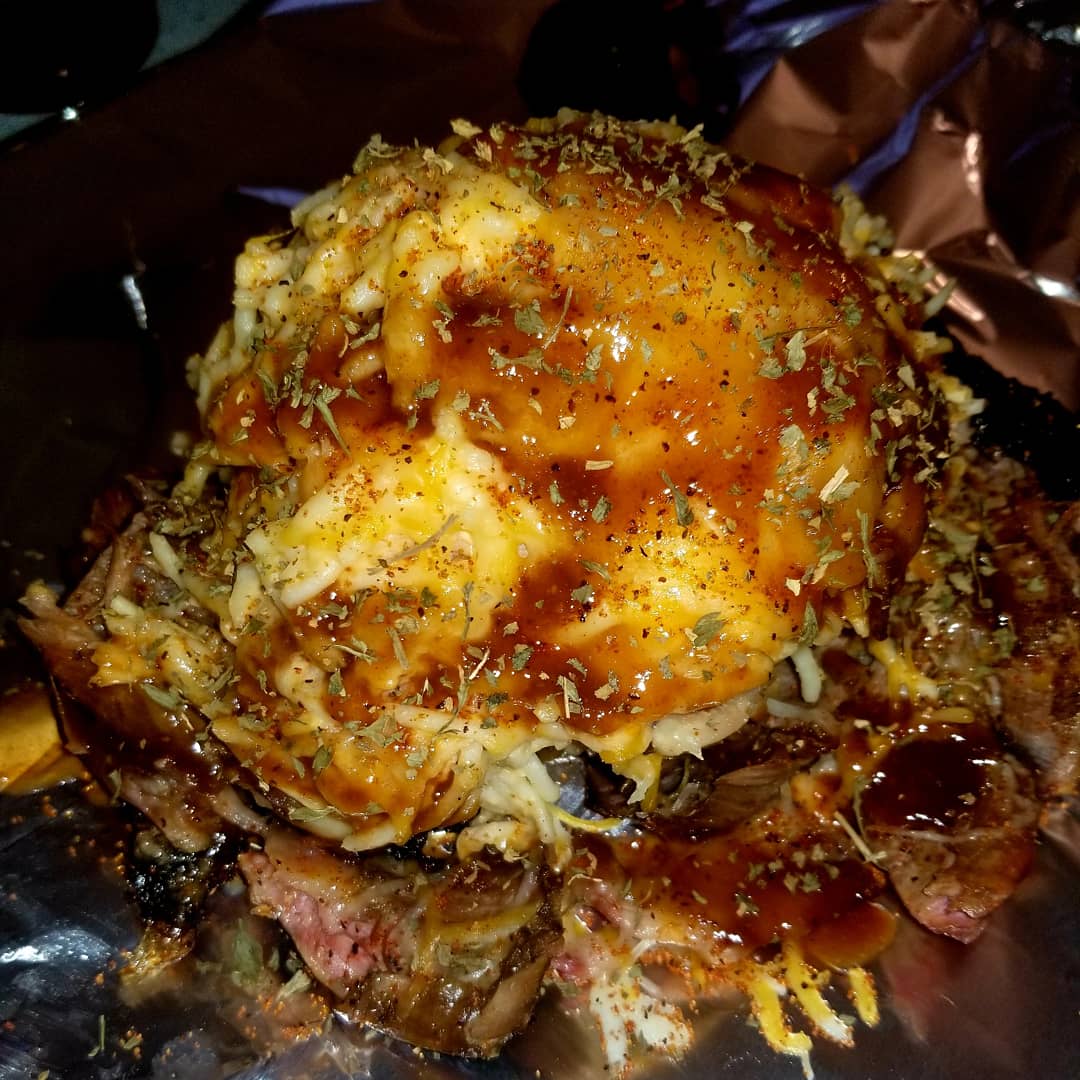 Creamy baked potato casserole topped with1 meat choice and sauce
Coke/Diet Coke/Sprite/Water Sprite Zero/LaCroix/Dr. Pepper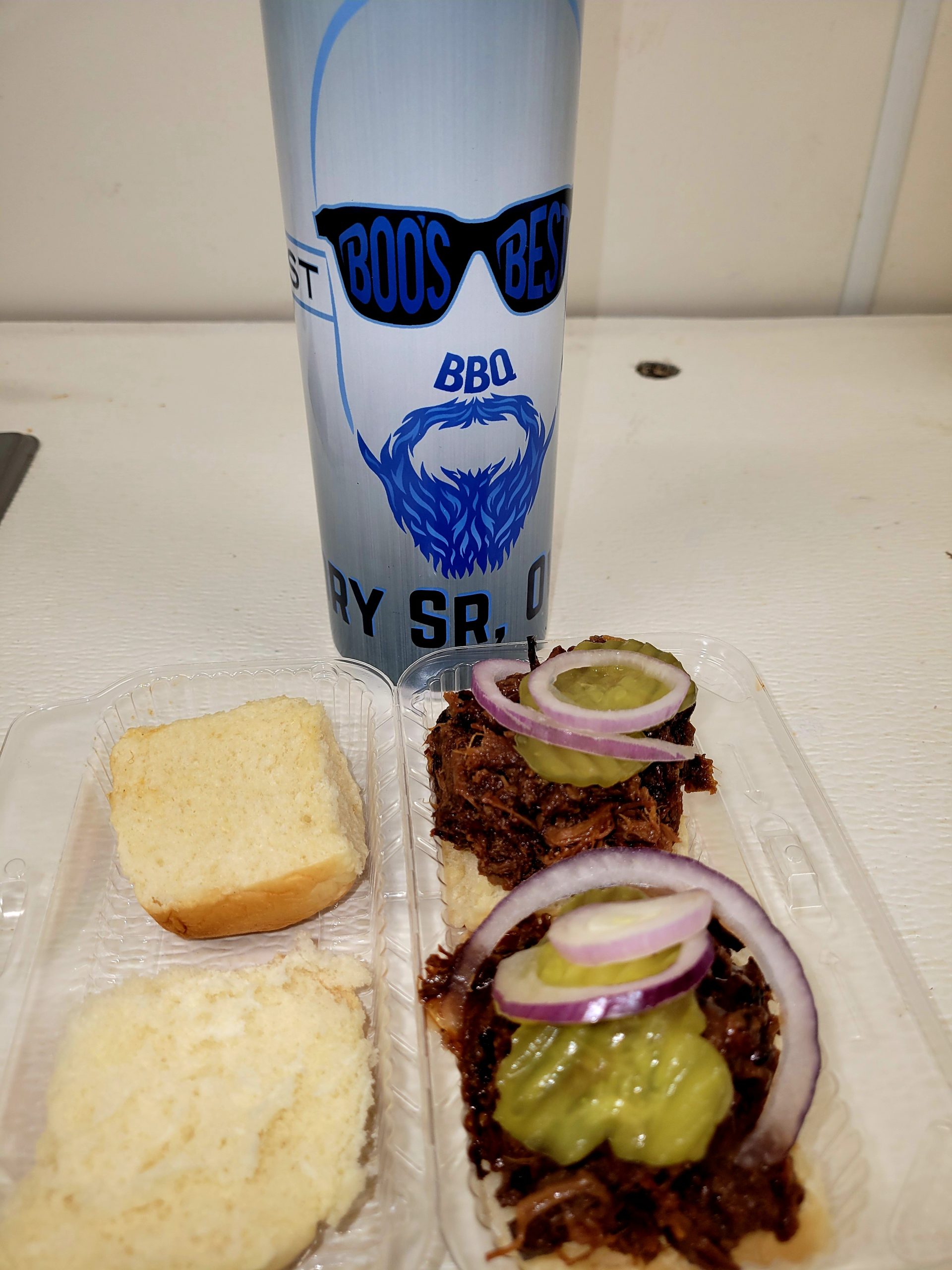 Simply Delicious Sandwich
$9.50
Meaty & Juicy meat choice on a bun with claw pickles and onions.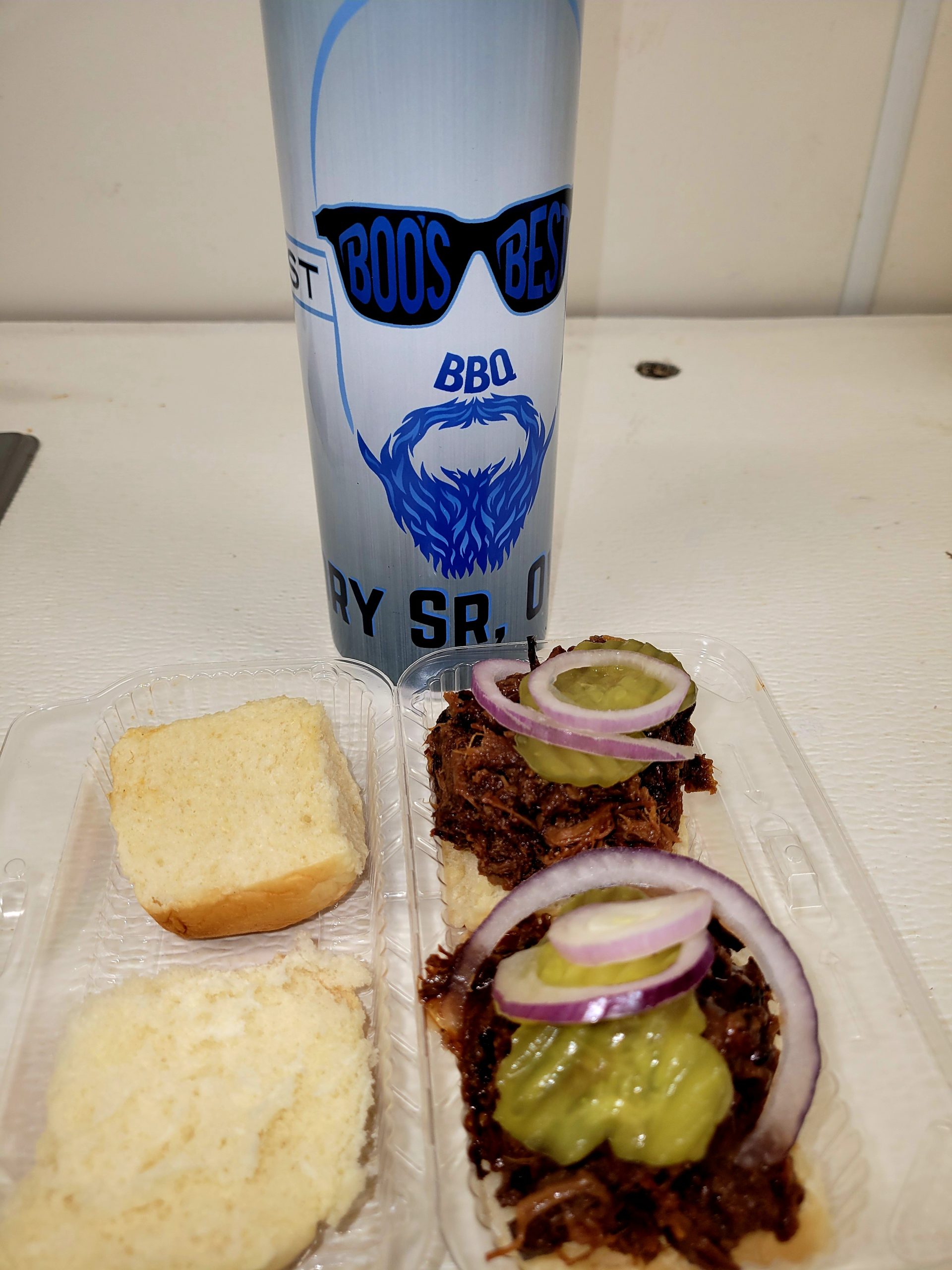 A bed of our signature baked potato casserole served with our choice of 1 meat, sauce, and toppings.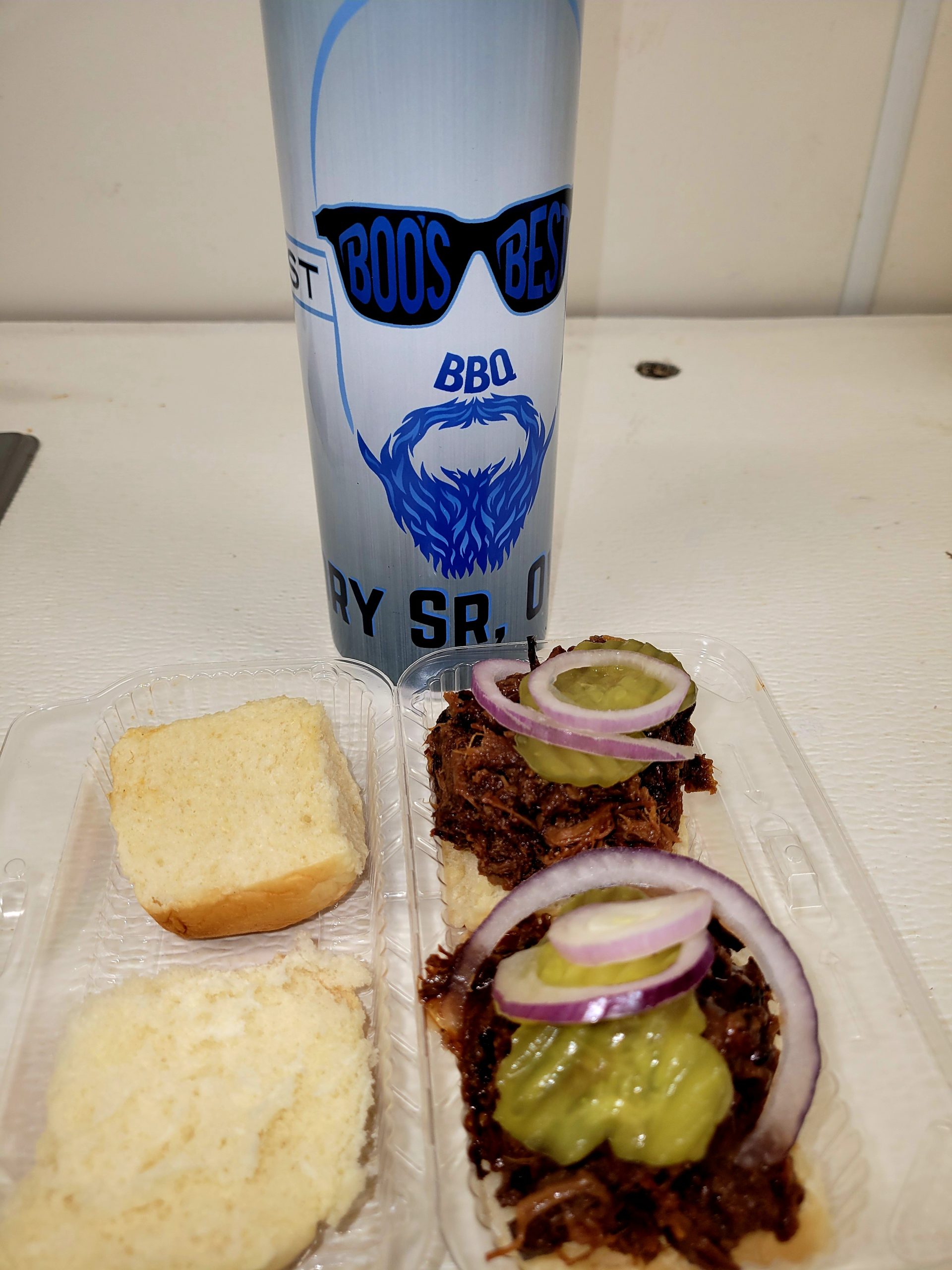 Tortilla chips topped with 1 meat choice, sauce, queso, onions, peppers and sour cream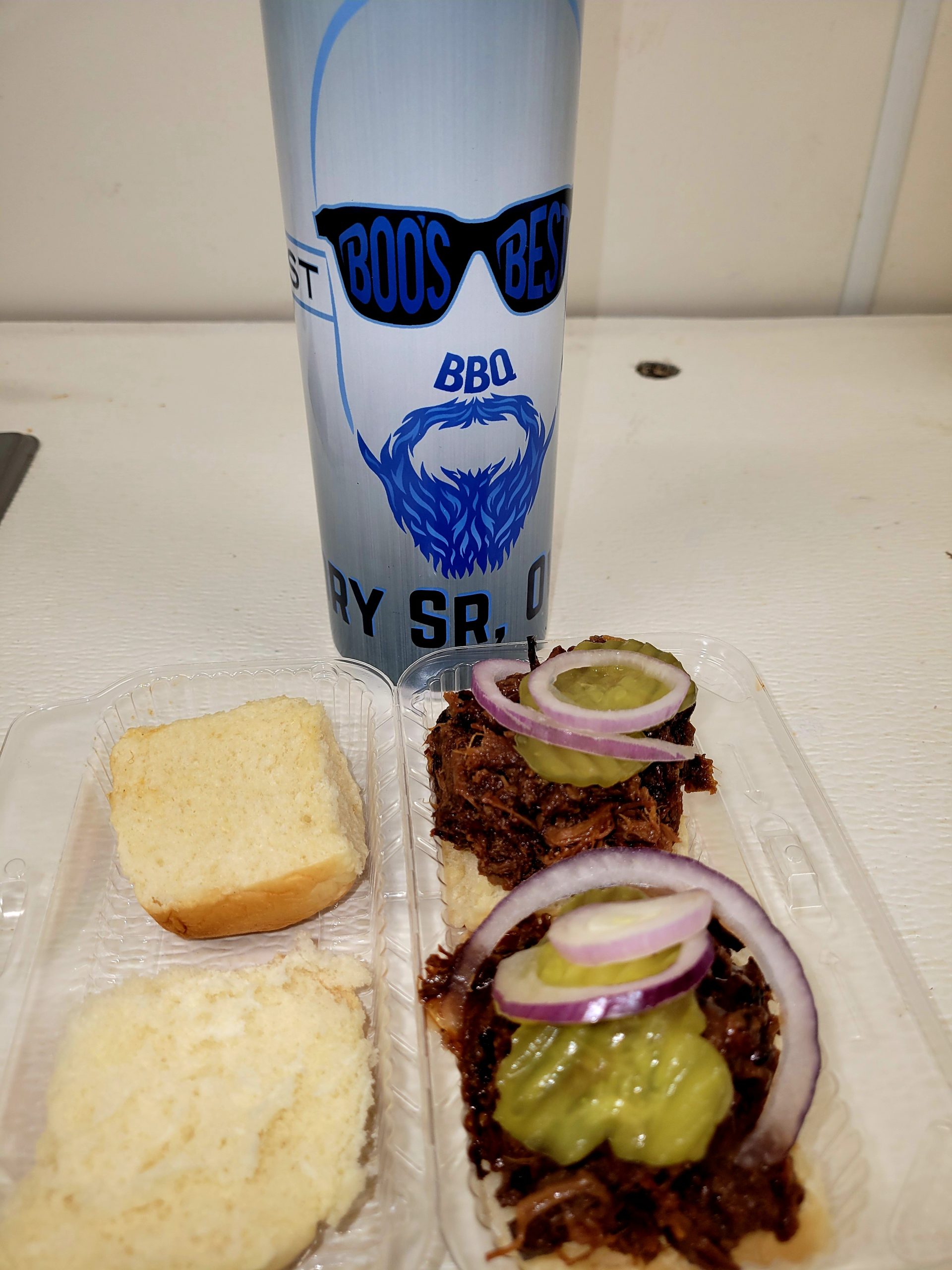 Two perfectly crafted mini-sandwiches with 1 meat, sauce, slaw and pickles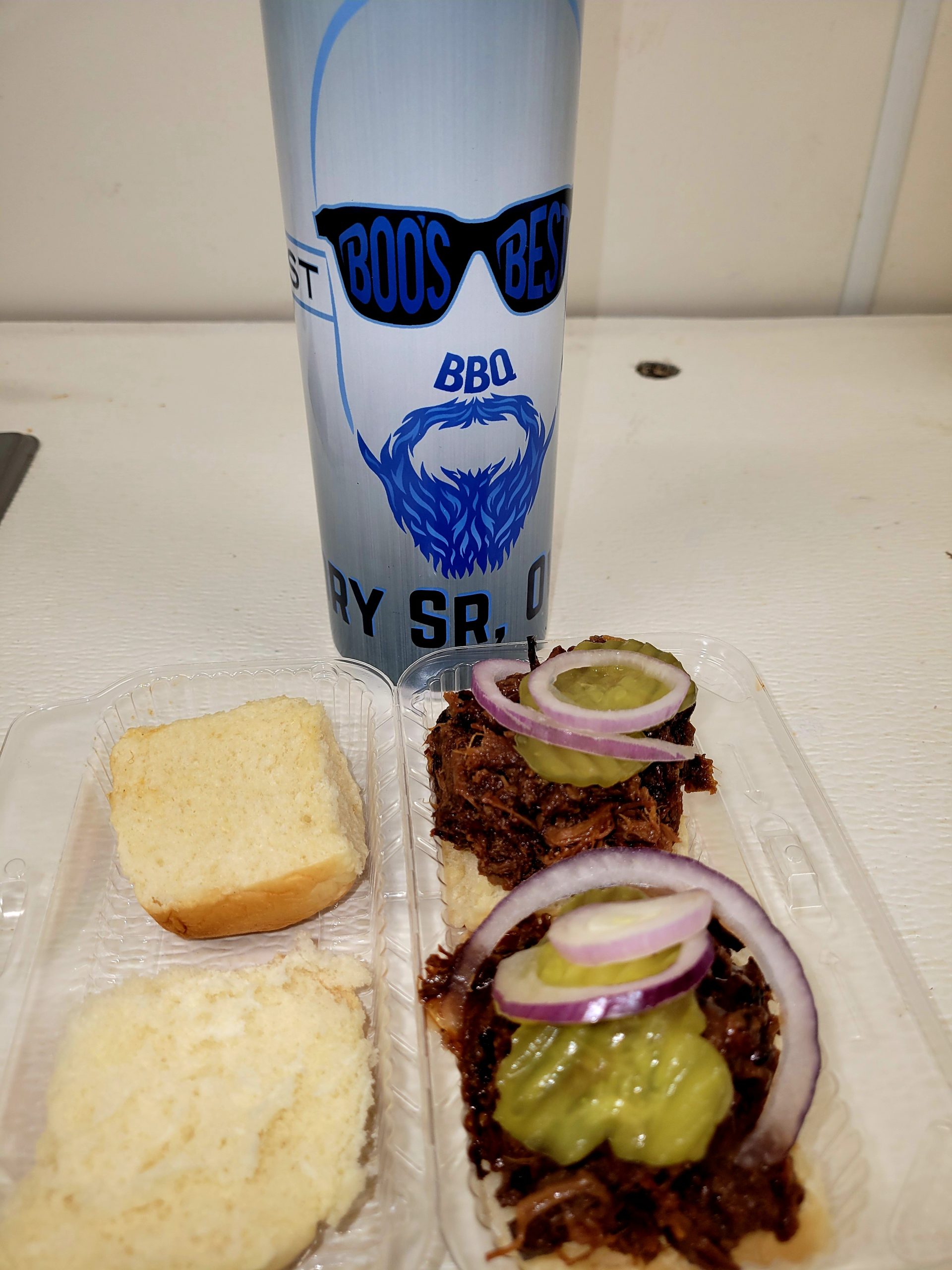 2 soft corn tortilla tacos with slaw and sour crema on a bed of tortilla chips
**All Brisket Items are $1.50 extra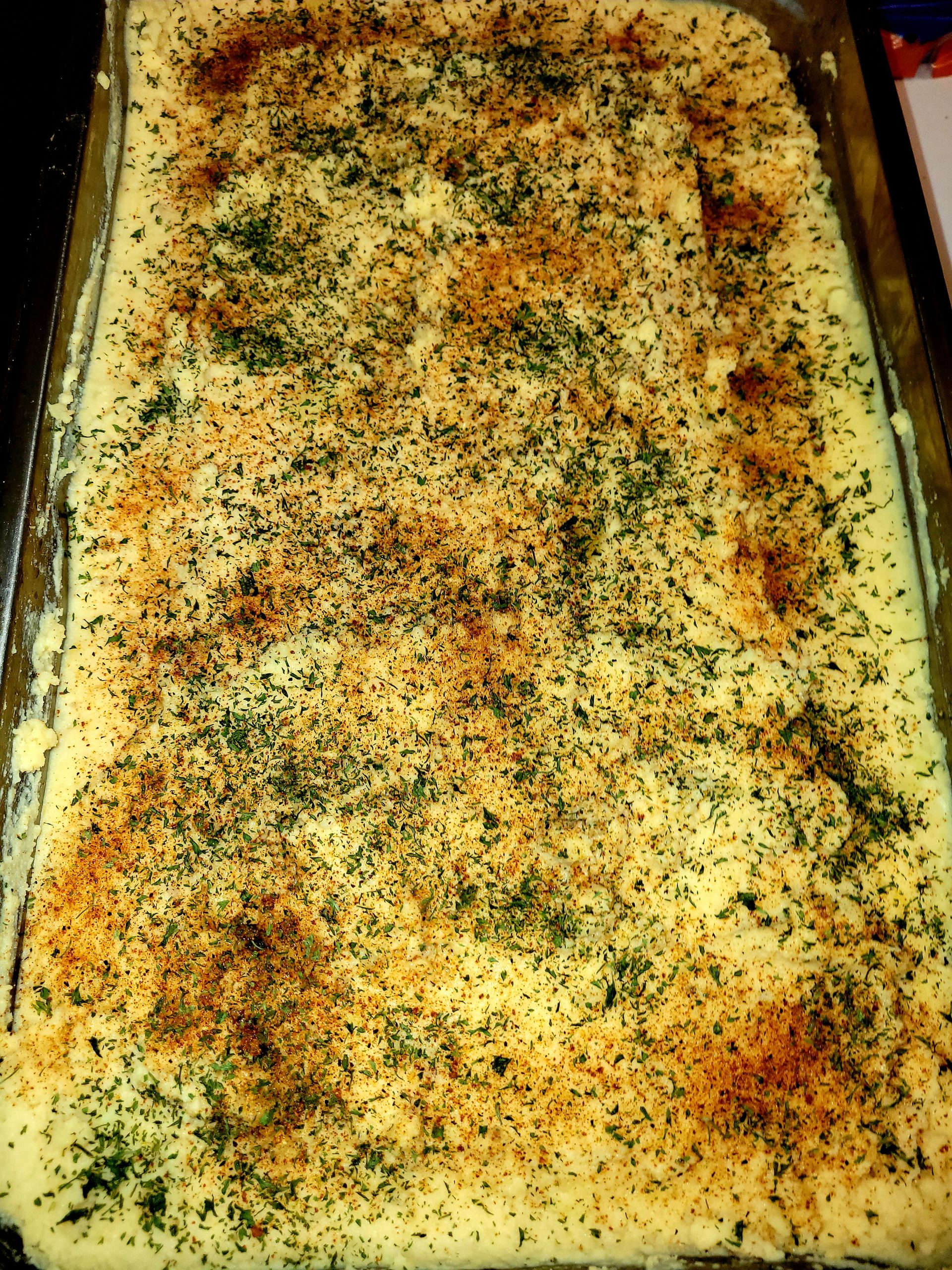 Loaded Bake Potato Casserole
A rich and creamy blend of potatoes, cheese, sour cream and spices in a comforting casserole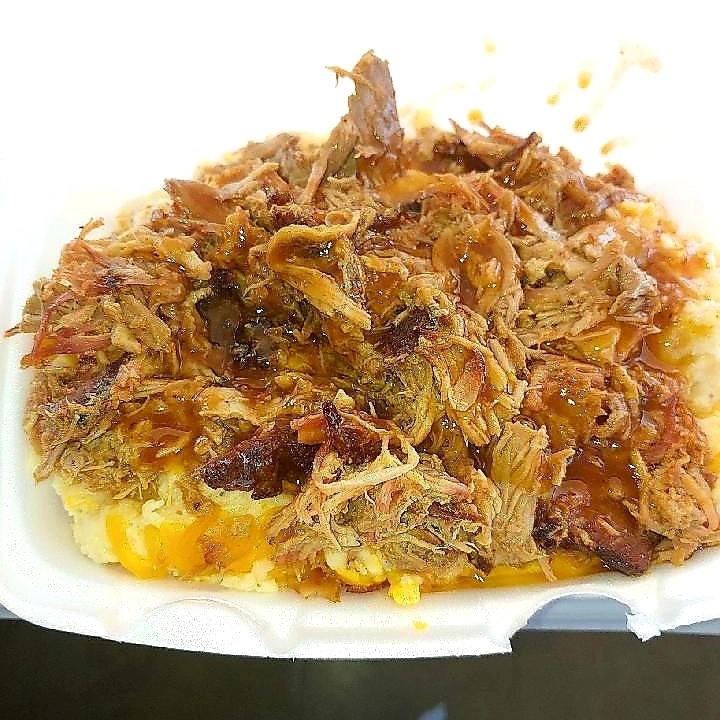 Smoky, sweet and tangy baked beans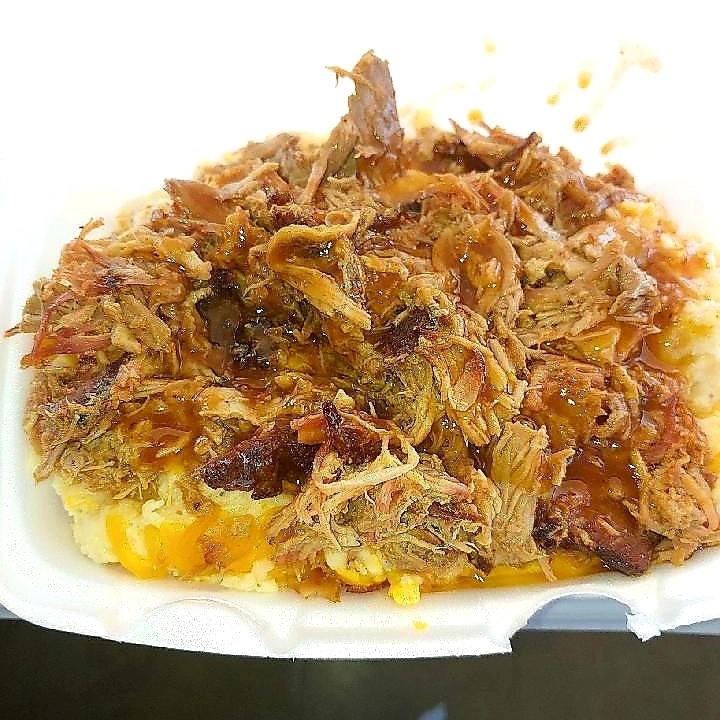 A three-cheese blend highlighted pasta and spices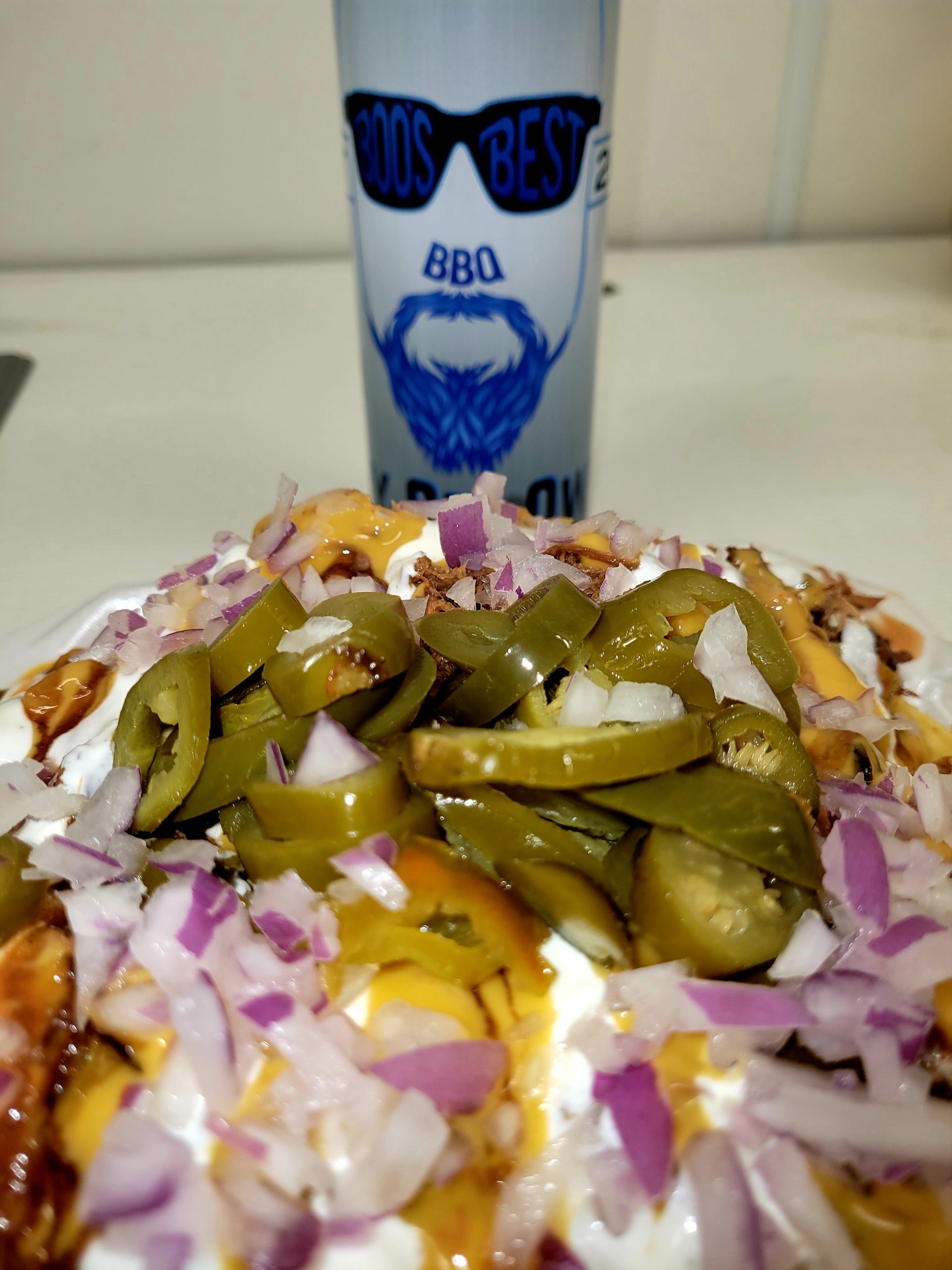 A sweet, sour, and peppery blend of cabbage